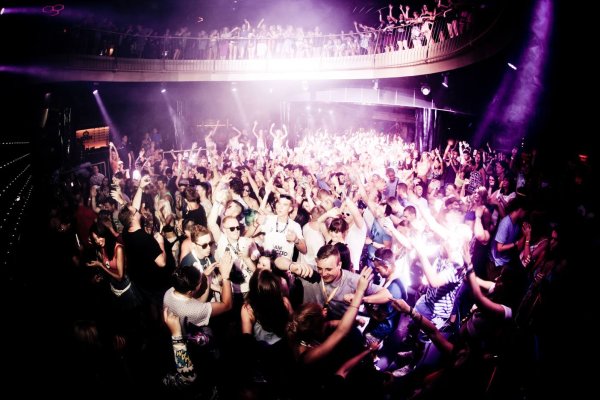 Tickets for Touch Down
---
Grab your bags and come to San Antonio soon, because from the 27th of June 2017 brand new party TOUCH DOWN will fill up the Tuesday nights at Eden! Unique urban nights will follow, with blended American & English sounds and as a headliner world famous Fatman Scoop. Eden Ibiza is the ideal home for TOUCH DOWN; the much-loved club has been recently refurbished and has had a massive new sound system added for even crisper beats and big bass. With 12 dates on the calendar, and a great line-up to follow, we've got an amazing season to look forward to. We cannot wait to see you on the dancefloor every Tuesday at 00:00 from 27th June 2017!
"You got a hundred-dollar bill, get your hands up!
You got a fifty-dollar bill, get your hands up!
You got a twenty-dollar bill, get your hands up!
You got a ten-dollar bill, get your hands up!"
Isaac Freeman III, better known by his stage name Fatman Scoop, is famous for his on-stage rough, raw loud voice. We all know Fatman Scoop for his song "Be Faithful", which still is a massive hit in the club circuit and topped the U.K. charts. Fatman Scoop released many more songs as "Talk to Me" in 2007 and "New Year's Anthem" in 2009. He has collaborated with great artists, featuring on tracks of Bob Sinclar ("Rock the Boat," 2012), LL Cool J ("We Came to Party," 2013), and Skrillex ("Recess," 2014) and many more. Now out with gobal sensation Major Lazer.
During his debut residency in San Antonio, Eden Ibiza, you will meet him every Tuesday for a unique urban night in San Antonio that will cross the line between the old and new school, you won't forget your first touch down!!!!
Events - Touch Down
---
Sorry - no events available at the moment.