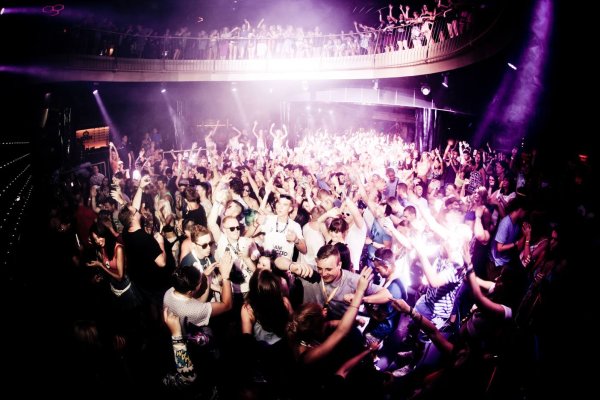 Tickets for Taste The Punch
---
Taste The Punch Announces Debut Ibiza Residency
The infamous UK party lands in Ibiza for the first time and brings massive lineups to Friday nights at Eden. Phase one acts announced are Faithless (DJ set), Mark Knight, Weiss, Lee Walker, Lauren Lo Sung, Icarus, Monki (BBC Radio1), Marshall Jefferson, Tough Love, George Kwali with much more to come…
LONDON, (UK) – 27th March 2017) – Taste The Punch, are bringing their unique events to Ibiza for the first time. The fast-rising party promoters from Luton, England are taking over Eden nightclub in San Antonio every Friday night from 16th June to 29th September. The first headline acts announced today are Faithless (DJ set), Mark Knight, Weiss, Lee Walker, Lauren Lo Sung, Icarus and Monki (BBC Radio 1), Marshall Jefferson, Tough Love and George Kwali. Taste The Punch are stepping it up for their first overseas adventure. Alongside the high quality names already announced, expect a wide spectrum of unmissable artists at the top of their game, and a showcase of DJ's that continue to drive dance music culture in every corner of the globe. Advance tickets can be purchased at www.tastethepunch.com/ibiza orwww.edenibiza.com starting from just €25.
Just 4 years ago, 2 brothers decided they would recreate the vibes of London's hottest raves and secret parties, 30 minutes north of the capital, in Luton. Since then, Taste The Punch has become one of the country's best underground dance events, welcoming such luminaries as Pete Tong, B Traits, Claptone, Annie Mac, Amine Edge & DANCE, Mark Knight, Darius Syrossian and many more to 'the punchbowl' turntables. Last year saw Taste The Punch hit new heights as they hosted a stage at Eastern Electrics Festival. The unstoppable upward trajectory continues with their first Ibiza residency, where Taste The Punch will expand their horizons again, booking a wider range of must-see acts for the very first time.
Taste The Punch co-promoter, Dean Shields comments, "When this opportunity came along we didn't have to think twice about throwing our heart, soul, blood, sweat and tears into being a part of Eden for summer 2017. The island is changing, and we know that this summer, Eden is returning to its rightful prestigious place at the core of Ibiza's nightlife, bringing in the right brands that can deliver high quality lineups. We're bringing something fresh to Ibiza and our ethos is simple; we want to offer an incredible experience to anyone and everyone that comes to Taste The Punch."
Events - Taste The Punch
---
Sorry - no events available at the moment.
Latest pictures from Taste The Punch
---