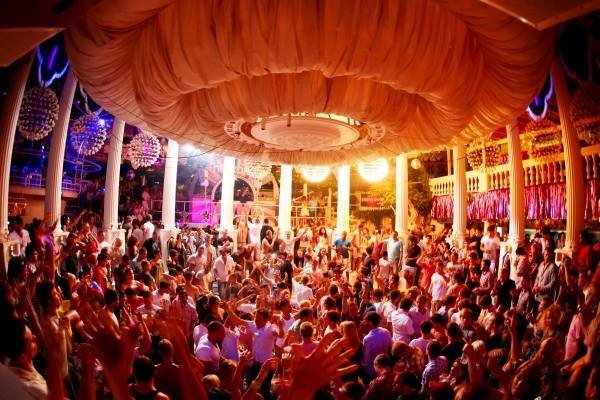 Tickets for Fiesta del Agua
---
Returning to wet your appetite for Ibiza in 2017 is the party renowned by many as one of THE most legendary nights on the island, the Fiesta Del Agua or as it's otherwise known the Water Party!
Hosting the parties every Friday, from Friday 19th of May, at the stunningly beautiful Es Paradis since 1975 the Fiesta Del Agua has become an emblematic figure of Ibiza and with its huge popularity they continue to remain a permanent fixture every week in the islands clubbing calendar.

The water parties demonstrate everything that is fun and they embody the freedom in partying that Ibiza is all about; a night that will be remembered for the rest of your life.
Seeing is believing;

Imagine it's a hot Ibiza night, the dance floor is heaving with beautiful people as you dance in unison to the latest vocal house tracks that the island is so famous for. The music builds, the atmosphere is electric, everyone around you is having the time of their lives and then just as you thought things couldn't get better huge columns of water explode across the dance floor from every direction. The air is filled with tiny water droplets that shower the crowd below as the club is turned in to one giant swimming pool, custom made for you to dance, laugh and fill your night with long lasting memories.

It is most definitely true that Ibiza would not be the same without this party and with Es Paradis being one of the first clubs to have opened on the island as well as being referred to by many as THE most beautiful club in the world, you cannot afford to miss out on this amazing show especially if you have a hidden wild streak inside you.
For those of you that want to experience the Fiesta Del Agua but do not want to become too friendly with the water you can still watch the action from one our designated dry areas around the club as well as our overlooking balcony.
Want to get in the mood before the water begins? Book one of our exclusive VIP areas where you can enjoy a table with friends and take in the incredible atmosphere over a bottle bubbly or two.
Events - Fiesta del Agua
---
Sorry - no events available at the moment.
Latest pictures from Fiesta del Agua
---
Other Events at Es Paradis
---