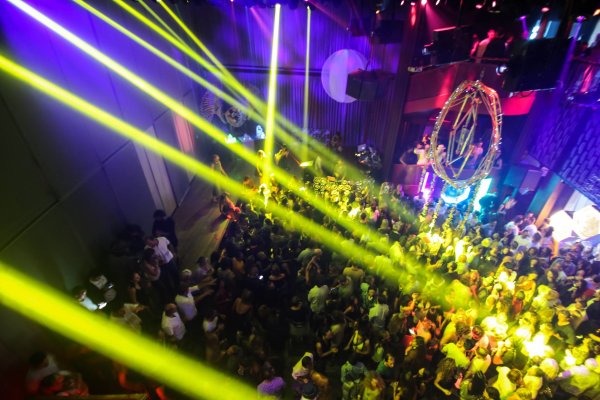 Tickets for Bedouin presents Saga
---
Bedouin and Heart Ibiza are thrilled to announce SAGA. Every Sunday night this summer starting from June 4th till September 26th.
"Saga offers a new way of telling a story in a beautiful yet dramatic way. Something we feel is very important for both, our musical direction and the artistic theme of the night", said the duo adding; "Saga is directed towards a more musically mature audience, towards people who are looking for a more dynamic and diverse musical experience".
After a series of exceptional appearances in Ibiza over the past three years, the Brooklyn, NY based duo sets camp this summer right in the heart of the White Island. Not only will the sound of Bedouin have a dedicated weekly home for the very first time, but their vision for an artistic experience that transcends music to indulge all senses will finally come to shore.
With the opening party set on June 4th, Bedouin will take over Sundays at Heart alongside a self-curated stellar lineup which will be performing on the club's newly upgraded sound system within a special immersive production and layout creating a sensory audio-visual experience that will adapted to the magic of the most avant-garde club on the island.
Saga's musical direction will focus on constant progression throughout the night with evolving energy levels connected with the audience. "All the artists we've invited to join us at Saga are known for their incredible balance between creativity and diversity with their original music and performances". Some of the Saga guests will include Damian Lazarus, DJ Koze, Guy Gerber, Lee Burridge, &Me, Adam Port, Nu, Satori, Guy Laliberte, Stavroz, Lum, Oceanvs Orientalis, Yokoo and many more.
Under Bedouin and Heart's notorious creative direction, SAGA weaves Ibiza Sundays into a mirage of musical odysseys that feast the senses and elate the collective experience. The infectious blend of music that has hypnotized audiences from all across the globe, becoming somewhat a genre unto itself, will now pulse every Sunday at Heart Ibiza.
Events - Bedouin presents Saga
---
Sorry - no events available at the moment.