Calvin Harris - Pacha Ibiza
---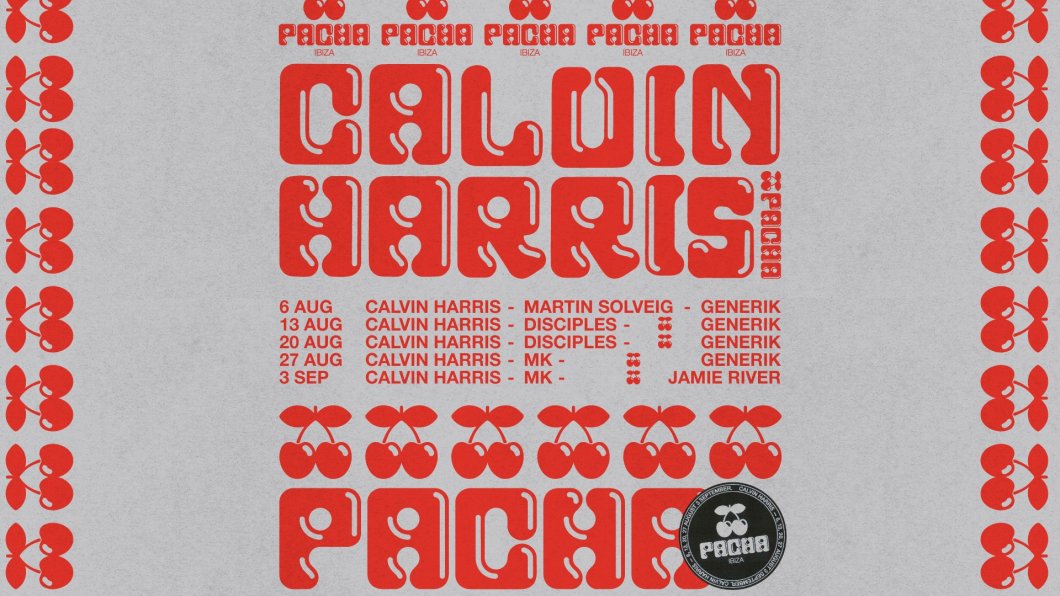 Calvin Harris returns to Pacha Ibiza.
Every Tuesday night from Aug 6th to September 3rd.
Funky Room:
Angel Linde & Graham Sahara
Funky Room:
Angel Linde& Graham Sahara
PachaChá:
Chachi Ibiza moves away from superficiality and stereotypes. With an urban musical base directed by the Spanish Ballesteros DJ, Chachi offers an integrating show in which the artists interact constantly with the audience.
Dine and Dance:
Dine at the Pacha Restaurant Sushi Lounge then dance at Pacha!
More info and bookings: +34 971 310 959 | bit.ly/DineandDance